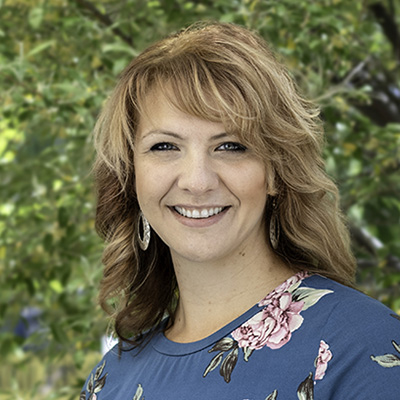 Ellisse Dickey
Marketing Manager
Specialties
Marketing Strategy, Graphic Design, Branding, Project Management, Email Marketing, Ad Creation, Adobe Creative Cloud
Overview
Ellisse maintains the Compass brand, designs all company collateral, manages the marketing CRM, oversees the marketing budget and handles all advertising. She works closely with Compass brokers to create marketing strategies for each listing and develop high-quality marketing materials from flyers to offering memorandums. Another less official title Ellisse has proudly claimed is the purveyor of fun stemming from her desire to keep the Compass culture alive and vibrant. She does this by planning company events, happy hours and the Annual Compass Appreciation Party.
Background & Experience
Ellisse was born and raised in Central Oregon and brings her knowledge of the region to create better marketing materials for our clients. After interning at Compass Commercial in 2008, Ellisse attended Oregon State University receiving a Bachelor's degree in Graphic Design. She gained more experience as a freelance designer creating logos for numerous local businesses. Prior to rejoining Compass Commercial in 2013, she worked with Eagle Crest Resort on branding clothing for their gift shop and designing menus and signage for their café.
Community Involvement
Ellisse is an active member of the community. She is currently a 4-H Club leader of a home ec club, a member of the band at her church, and a volunteer graphic designer for her church. In prior years, Ellisse has coached volleyball for Ridgeview High School and various volleyball clubs. Ellisse is an active member of the volleyball and beach volleyball community as well as the Bend Young Professionals.
Education
Bachelor of Science in Graphic Design, Minor in Business and Entrepreneurship; Oregon State University, Corvallis, OR, Magna Cum Laude
Accomplishments & Accolades
Founders Award — 2020
Promoted to Marketing Manager — 2020
Cascade Business News Accomplished Under 40 — 2020
Promoted to Broker Project Manager — 2019
Promoted to Senior Designer — 2017
Promoted to full-time Graphic Designer — 2014
Joined Compass Commercial part-time — 2013
Helen Plinkiewisch Art Scholarship — 2010
Norma Seibert Printmaking Scholarship — 2009