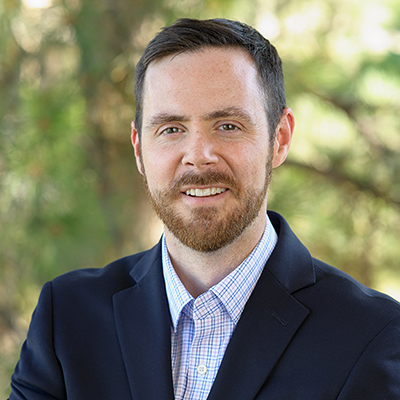 Jay Lyons, SIOR, CCIM
Partner, VP of Sales, Principal Broker
Licensed in the State of Oregon
jlyons@compasscommercial.com  |  Direct 541.848.4048  |  Cell 541.410.6519
Download CV View My Listings LinkedIn Profile Market Research
Specialties
Office, Industrial, Retail and Land Leasing & Sales
Summary
As a principal broker at Compass Commercial Real Estate Services, Jay uses his business background and knowledge to provide clients with guidance on the acquisition, disposition and leasing of their commercial real estate assets throughout Central Oregon. Jay enjoys working with clients to help them buy, sell and maximize the value of their commercial real estate portfolios.
Background & Experience
Jay joined Compass Commercial in March of 2011 after five years in the commercial mortgage banking industry with NorthMarq Capital and Capmark Finance. Since joining Compass Commercial, Jay has sold and leased over $235,000,000 worth of properties. In 2016, Jay was awarded a shareholder position and is currently the VP of Sales.
Community Involvement
Jay previously served as board treasurer for Volunteer Connect, an organization that connects volunteers with meaningful opportunities to support and positively impact the Central Oregon community. He is a current member of the Mt. Bachelor Rotary Club where he serves as the club's Youth Exchange Officer. Jay is also an active member of the Bend Chamber.
Education
Master of Science, Real Estate and Construction Management, University of Denver
Bachelor of Science, Criminology and Law Studies, Marquette University
Accomplishments & Accolades
Joined Compass Commercial 2011
Compass Commercial Rock Star Award winner — 2013
Cascade Business News Accomplished Under 40 — 2014
Awarded Shareholder — 2016
COAR Transaction of the Year — 2017
NAR Transaction of the Year — 2017
Top Producer in April 2017
Professional Affiliations
National Association of REALTORS® (NAR)
Certified Commercial Investment Member (CCIM), since 2011
Society of Industrial and Office REALTORS® (SIOR), since 2017
Central Oregon Association of REALTORS® (COAR)
"I love living and working here. I have lived all across the country and there is no place quite like Bend. It's small enough where any destination is no more than 15 minutes away, but large enough to maintain the necessary economic diversity needed for an active real estate market. Working at Compass is a once in a lifetime opportunity. I can honestly say that I enjoy working with every single person in our office and I think that's truly unique."
Sales
| | | | |
| --- | --- | --- | --- |
| Property/Building | Property Type | Location | Price |
| 20735 High Desert Lane | Industrial | Bend, OR | $16,300,000 |
| Fed Ex Ground | Industrial | Bend, OR | $12,550,000 |
| 1133 NW Wall Street | Mixed Use | Bend, OR | $8,000,000 |
| 1155 & 1315 N Main Street | Industrial | Prineville, OR | $6,275,000 |
| Riverpointe II | Office | Bend, OR | $6,029,353 |
| 20870 Redside Court | Industrial | Bend, OR | $4,500,000 |
| 1500 NE Cushing Drive | Retail | Bend, OR | $4,019,150 |
| COPA | Office | Bend, OR | $3,600,000 |
| Mid Oregon Federal CU | Office | Bend, OR | $3,450,000 |
| Frank's Landing | Retail | Redmond, OR | $3,275,000 |
| 15 NW Oregon Avenue | Office | Bend, OR | $2,900,000 |
| Microsemi Building | Industrial | Bend, OR | $2,750,000 |
| 1601 NE Hemlock Avenue | Industrial | Redmond, OR | $2,500,000 |
| Former Park 'n' Ride Land | Land | Bend, OR | $2,500,000 |
| 869 NW Wall Street | Investment | Bend, OR | $2,300,000 |
| 1011 NW Brooks Street | Land | Bend, OR | $2,065,000 |
| 500 SW Bond Street | Land | Bend, OR | $2,012,472 |
Leases
| | | | |
| --- | --- | --- | --- |
| Business Name | Property Type | Location | SF |
| ProBuild | Industrial | Bend, OR | 72,000 |
| Bend Memorial Clinic | Office | Bend, OR | 42,217 |
| Medline | Office | Bend, OR | 30,154 |
| TriQuint | Office | Bend, OR | 23,500 |
| St. Charles | Office | Bend, OR | 16,500 |
| Mosaic Medical Ward Building | Office | Bend, OR | 14,538 |
| Squirt Printing | Office | Bend, OR | 12,500 |
| AmeriTitle | Office | Bend, OR | 12,035 |
| Cascade Sothebys Intl. Realty | Office | Bend, OR | 11,629 |
| Ballard Fuel Cell Systems | Industrial | Bend, OR | 10,000 |
| Price Fronk & Co | Office | Bend, OR | 8,573 |
| Wells Fargo Bank | Office | Bend, OR | 7,738 |
| Sanitation Strategies | Office | Bend, OR | 5,000 |
"The members of the Board of Directors and I were so very pleased with the expertise and support we received from Jay Lyons and Compass Commercial during our recent acquisition of the Bend Community Center. Jay skillfully guided us through the complexities of the transaction; keeping us on track to meet critical deadlines and walking us through each step of the due diligence process. He was incredibly responsive to all my inquiries, provided excellent recommendations for needed experts, and negotiated a fair and equitable purchase price. We know we will be in good hands when we move to our new facility and engage Jay to help us sell our current building. Thanks, Jay, Grant and Erich for helping us take our organization to the next level!!" — Susan Rotella, Executive Director, Council on Aging of Central Oregon
"We were referred to Jay Lyons at Compass Commercial to assist us in finding a retail tenant for our new mixed use building. From the start Jay and his team aggressively marketed the space using professionally prepared flyers with detailed property information that was not only listed on-line but also distributed to local brokerages as well as the Portland area. We were kept informed of progress weekly and never had to wonder about the leads that were generated from the marketing and the follow up that occurred.
"At every meeting he was prepared with relevant information whether comparative rates, advice on tenant improvement allowances, or direction regarding city use permitting. Jay guided us through the LOI and lease process always representing our best interests while managing the flow of information for all parties. We had a smooth and efficient lease negotiation because we could rely on Jay to understand the issues, suggest solutions and keep the process moving. Working with Jay and the team was always professional, upbeat and most important – effective. We are extremely happy with the results from our relationship and highly recommend Jay and his team." — Pat Huber & Joanne Palmer Owners of Galveston Terrace
"Jay Lyons was a great help during our search for an office space. He tracked every detail and responded quickly to questions. His expertise helped us make good decisions and kept the process moving quickly. Thanks to Jay, we ended up in a great space that met all our criteria. I highly recommend Jay!" — Jenny Severson at CHS, Inc.
"I was very pleased with the service I received from Jay Lyons at Compass Commercial in finding me the right space, negotiating with my best interest in mind, and providing his expertise every step of the way." — Jamie Steele, Owner/General Manager/Fitness Director, Steele Bodies Personalized Training
"It has been our distinct pleasure to work with Erich and Jay. We presented them with some pretty challenging requirements for our new office location and they worked diligently to find what we needed. We looked at several properties and had to decline based on our requirements. Each time Erich and Jay remained positive and upbeat that they would find us the ideal property. In the end we found the perfect new home for our business. We owe them both a great debt of gratitude!"  — Todd & Lori Sensenbach, Owners, Home Instead Senior Care
"Darren Powderly and Jay Lyons of Compass Commercial Real Estate Services have been fantastic to work with and have given us top-notch service in meeting our commercial real estate needs. After the terrible experiences we have had working with two other commercial realtors in Bend, it's been a refreshing change to have the opportunity to work with true professionals in the Central Oregon market. There is simply no better choice in this area." — Neil Sayre
"Jay and Darren were very easy to work with.  Jay spent a lot of time with us to understand what our organization needed.  We have had a great experience and would definitely use them again in any future commercial space search." — Erika Hente, Attorney, Legal Aid Services of Oregon
"You, your team and the Compass Group did an excellent job of from start to finish on the sale of our property.  From initial listing and presentation, advertising and color brochure for potential buyers, thru the showing process, providing all the details of the construction and documentation, and finally thru the sale with a buyer that had an exceptionally long list of concerns and details to resolve.  Your followup and quick responses to detail was exceptional."
Many thanks to you and Jay, and to your staff at Compass."  — Rich and Linda Losch
"I had the pleasure of working with Jay to relocate my business from Minnesota to Central Oregon. He was incredibly responsive and provided excellent market knowledge from the time we started touring spaces all the way up to signing the lease. I believe Jay had our best interests in mind throughout the process and I would highly recommend him for any commercial real estate needs." — Mattie Rhoades, owner of Quiltsmart Inc.
"Once we found our ideal retail location we called on Jay to represent us. Jay was prompt and responsive to our needs and patient as we negotiated lease terms. He was instrumental in helping navigate through the city's planning and building departments. My partner and I had not been through this process before, so we greatly appreciated his patience and guidance. We highly recommend Jay for anyone needing commercial real estate assistance." — Jodi Groteboer & Jason Rhodes, owners of Palate: a coffee bar
"Well, where do I start? To begin with Compass Commercial has simply been an exceptional partner in my many years of ownership of the Millside Building in Bend.
As the leasing realtor, Compass has been a key resource in keeping the building occupancy rate up, even during Bend's Great Recession. Important components of their success have not just been their excellent and experienced realtors that produce quality tenants, but their thorough knowledge of commercial building occupancy trends and leasing rates.
…I recently sold the building using [Jay Lyons] Compass Commercial as the listing broker. They provided very valuable consulting on commercial property valuations and helped establish a listing price that made sense both for me and for perspective buyers. Compass Commercial realtors established a good working relationship with the buyer's realtor and properly handled the many potentially problematic details that are typical with any commercial building's sale.
I can't imagine owning a commercial building in Central Oregon without Compass Commercial as a partner in its purchase, management and eventual sale."  — Roger  Sanders, Millside LLC